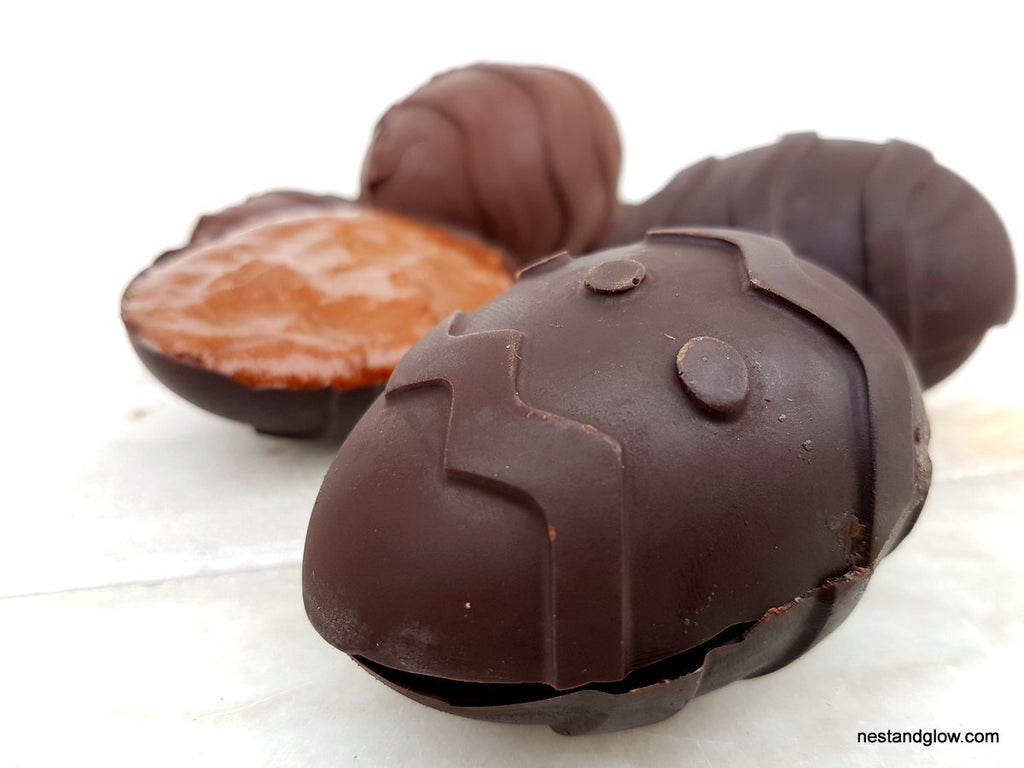 What's Easter without Easter eggs?! This one is friendly for everyone even if you're vegan, have a dairy intolerance or counting your calories! Everyone is free to enjoy the good things in life that is chocolate and coffee! ☕️ ❄️ 🍫 🐰 
Ingredients
125 g Chocolate
200 g Cashews
80 ml Maple or coconut or syrup of choice 
80 ml Coconut oil
1 tbsp Cacao
1 tsp Vanilla
1 pinch Salt
Method
Chop the chocolate 🍫 
Melt 3/4 over slow heat, remove from the heat and then add the last 1/4
Pour into your mould tray and then tilt as it drys to try to make a thick even coating of chocolate. *Coat twice if you think it's too thin. Place chocolate in the freezer to set while you make the filling.
Blend all the other ingredients together until smooth. 
Add a few tbsp of water if it's too thick to blend.
Turn out the egg chocolate shells and spoon in the mocha filling.
Press together and then chill for an hour to set.
Store in the fridge and enjoy within a week.
Total time: 20m
Yield: 

6/12 eggs

Calories: 

310 cal
_____
📷 Photo by Nest & Glow / Recipe inspired by Nest & Glow