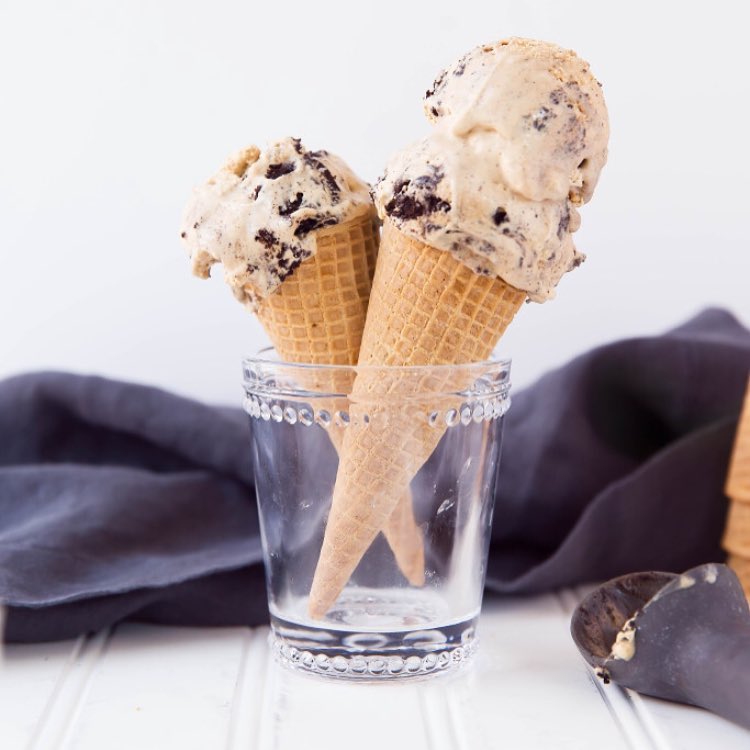 🍦COOKIE & COFFEE ICE CREAM 🍦

〰 INGREDIENTS 〰
* 1 pint heavy whipping cream
* 2 teaspoons vanilla extract
* ½ teaspoon salt
* 60ml Mr Bean Cold Brew
* 2 tablespoons water
* 415ml sweetened condensed milk
* 15 Oreos (crushed)

〰PROCESS 〰
1. Line a large bread pan with parchment paper. Set aside.
2. In a mixing bowl, whip the heavy cream until soft peaks form. Fold in the vanilla extract and salt, and continue to beat until the mixture holds stiff peaks, about 30 seconds more.
3. Pour Mr Bean Cold Brew and sweetened condensed milk on top of the cream. Fold gently until everything comes together, then fold in the oreos.
4. Carefully scoop the ice cream into the bread pan. Sprinkle the top with more crushed oreos if you'd like. Freeze for at least 12 hours before serving!
Impress your friends with homemade ICE CREAM!